Slovenian President Borut Pahor | foto: Khalil Mazraawi/AFP via Getty Images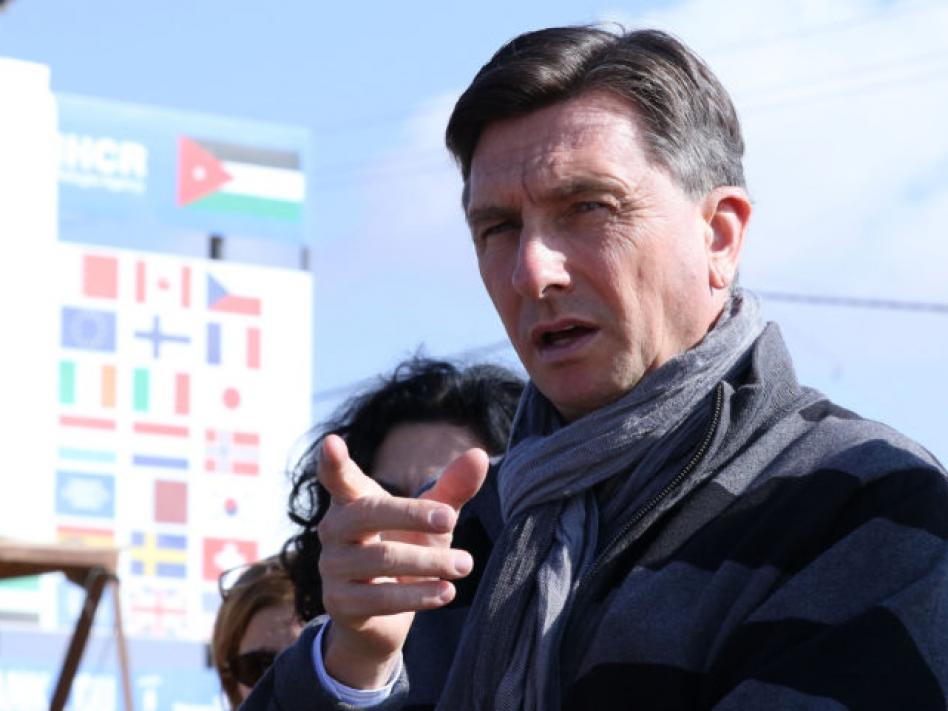 Slovenian president's Austrian démarche
Borut Pahor 'will do whatever it takes' to protect Slovenian minority rights in Austria's Carinthia region.
By MATTHEW KARNITSCHNIG
BERLIN — Slovenian President Borut Pahor warned Austrian officials they risked reigniting cross-border tensions if they backed away from a promise to anchor protections for Slovenes in the southern province of Carinthia's constitution.
Carinthian officials had previously committed to insert language into a new constitution to guarantee that state and local governments would treat German and Slovene speakers equally. But earlier this month, the leader of the center-right Austrian People's Party in the state said his party no longer supported specific mention of Slovene-speaking citizens in the new constitution, raising doubts on whether the change would be made.
"We are paying attention to this," Pahor told POLITICO in an interview last week.
"I don't want to see this become a huge problem because that would open a variety of questions that would harm relations … But Slovenia will do whatever it takes to see the rights of minorities respected there."
Slovenes have lived in Carinthia for more than a millennium, but the dissolution of the Habsburg Empire after World War I left them separated from Slovenia proper to the south. Yugoslav troops tried repeatedly after the war to occupy southern Carinthia without success. A majority of Carinthians voted to remain part of Austria in a referendum in 1920, a decision celebrated annually by the German-speaking majority in the province.
Although the number of Carinthians who identify themselves as Slovene has declined from about one-third to less than 3 percent over the past century, tensions over officially recognizing the language remain. The provincial government, led for years by the now-deceased far-right leader Jörg Haider, resisted efforts to erect bilingual signposts in towns with a sizeable Slovene population.
Following Haider's death in a car crash in 2008, those tensions subsided and a compromise was reached on bilingual signs in 2011.
Politico, 13/02/2017